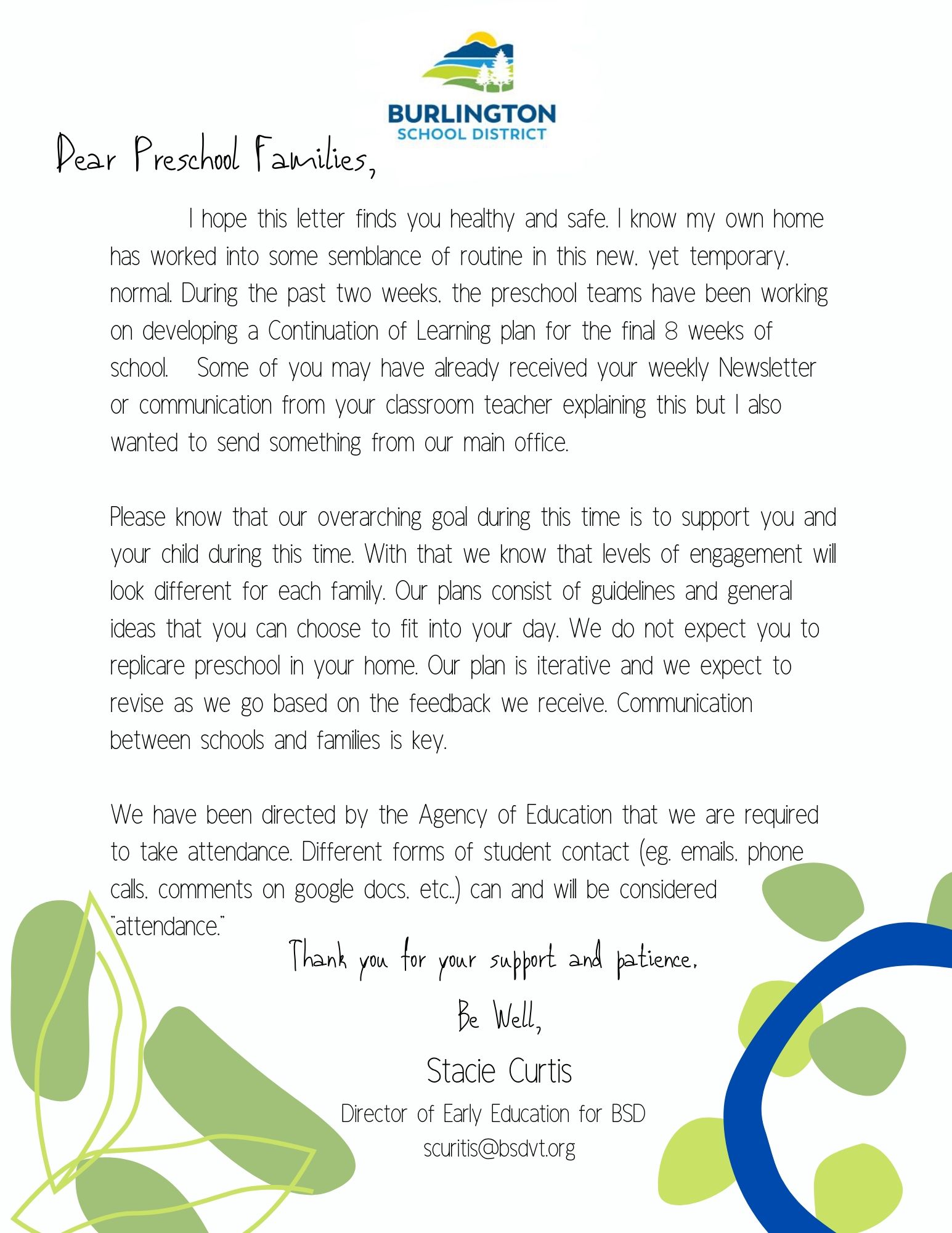 Hello families,
I hope this letter finds you healthy and safe. I know my own home has worked into some semblance of routine in this new, yet temporary, normal. During the past two weeks, the preschool teams have been working on developing a Continuation of Learning plan for the final 8 weeks of school.  Some of you may have already received your weekly Newsletter or communication from your classroom teacher explaining this but I also wanted to send something from our main office. 
Please know that our overarching goal during this time is to support you and your child during this time. With that we know that levels of engagement will look different for each family. Our plans consist of guidelines and general ideas that you can choose to fit into your day. We do not expect you to replicare preschool in your home. Our plan is iterative and we expect to revise as we go based on the feedback we receive. Communication between schools and families is key.
We have been directed by the Agency of Education that we are required to take attendance. Different forms of student contact (eg. emails, phone calls, comments on google docs, etc..) can and will be considered "attendance."
Thank you for your support and patience. 
Be Well,
Stacie Curtis
Director of Early Education for BSD 
scuritis@bsdvt.org
Please find our online website link here.