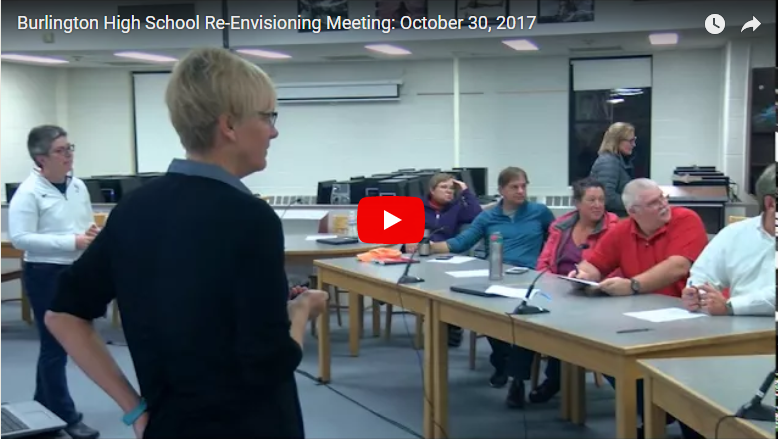 BHS ReEnvisioning work is under way in Burlington. The BHS ReEnvisioning Resource Committee has been speaking to community members, staff, and students about broad building concepts and will continue to do so in the coming months.
Please click the videos below to view.
For more information and/or to submit a comment to the Committee, please go here.
Why do we need a new campus?
Please watch the Committee's community input presentation at Hunt Middle School. This was one of three forums conducted across the City.