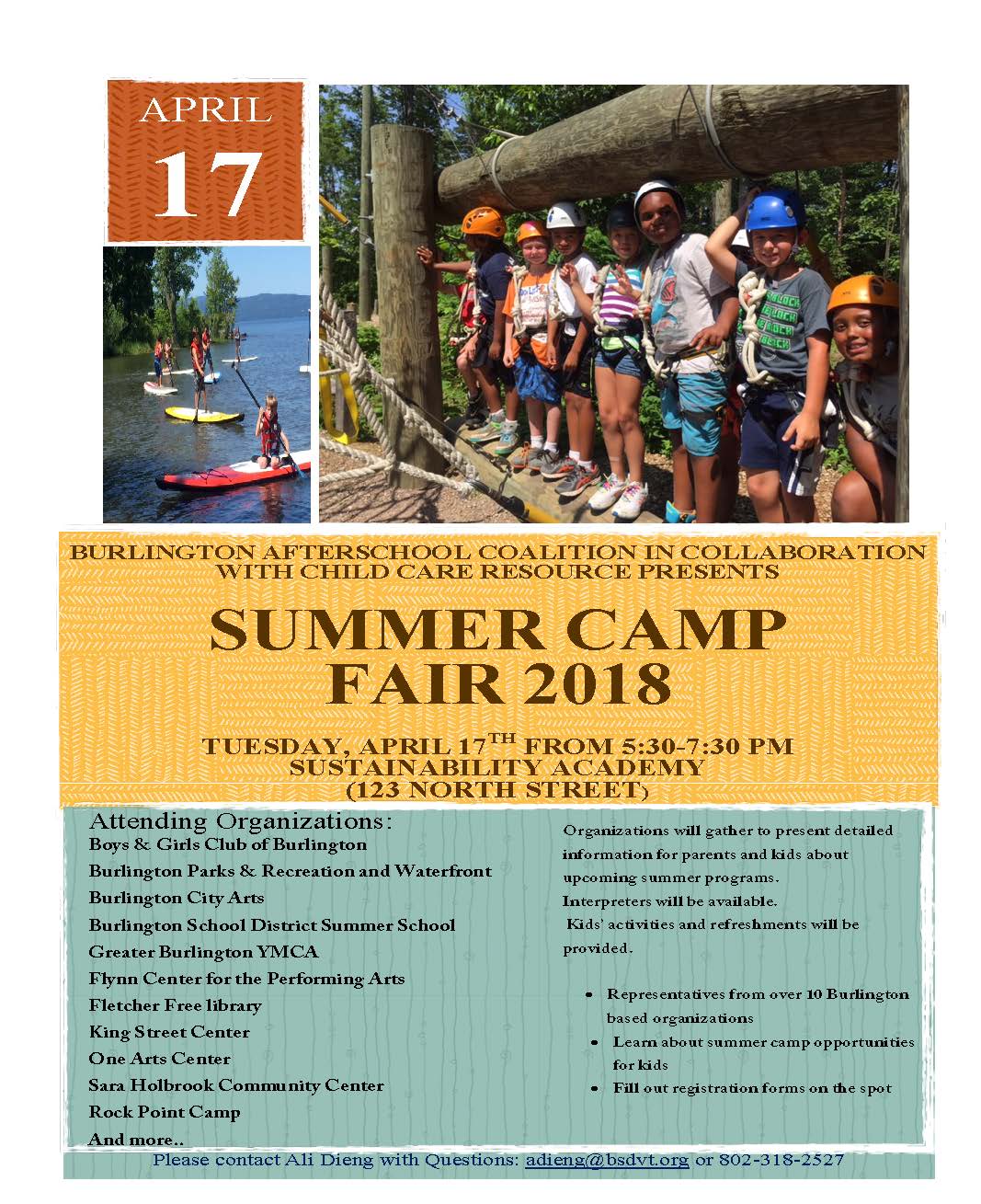 Want to learn more about Summer Camp options in Burlington? The Vermont Afterschool Coalition invites you to attend the 5th annual, free Summer Camp Fair on Tuesday, April 17th, from 5:30 to 7:30 PM at the Sustainability Academy.
Families can visit with different summer camp providers. Some Summer Camps will have registration available, others will hand out information and talk about the enrollment process. Interpreters will be available and BSD's After School Program will provide kids activities and refreshments!
Participants include:
Burlington School District's Summer School Program
Greater Burlington YMCA
Fletcher Free Library
Child Care Resource
Burlington City Arts
Burlington Parks, Recreation, and Waterfront
Sara Holbrook Community Center
King Street Center
Flynn Center for the Performing Arts
One Arts Center
Rock Point Camp
This free event is geared toward families with children in grades K-5, but everyone is welcome to attend.